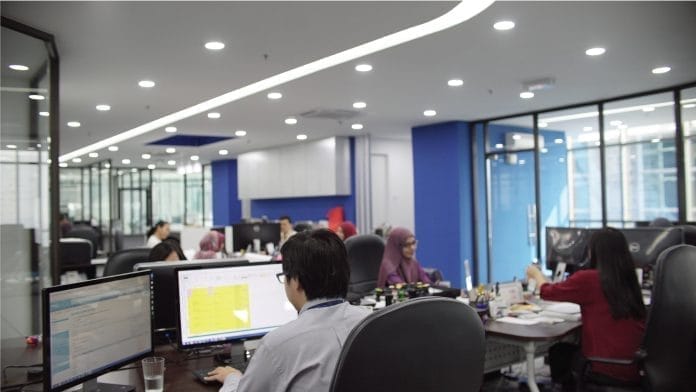 Sengenics is a functional proteomics company that leverages its patented KREX™ technology for production of full-length, correctly folded and functional proteins. KREX™ was developed at Cambridge University in the UK and subsequently acquired and commercialised by Sengenics.
Established in 2008, Sengenics has three fully equipped state-of the-art proteomics labs and offices in Malaysia, Singapore and South Africa. Over the past three years, Sengenics has also successfully collaborated on landmark medical discovery projects with eight out of the top ten global pharma-companies, as well as prestigious academic institutions such as Harvard, MIT and Stanford.
Sengenics is focused on leveraging its KREX™ protein folding technology in the area of autoantibody biomarker discovery specifically for two key applications:
Firstly, stratification of patients based on autoantibody profiles detected using our KREX™ based protein arrays into responders, non-responders and those exhibiting Immune Related Adverse Events (irAEs).
Sengenics has successfully
come through extensive due diligence
carried out on the KREX™technology by
some of the world's most recognised
pharma companies …
This is especially critical for the pharmaceutical industry as it guides "decision-making" strategies for the improvement of drug development success rates as well as enhancing drug efficacy and safety.
Secondly, identification of novel autoantibody biomarkers for early diagnosis of cancers, autoimmune and neurodegenerative diseases. Some autoantibodies identified as diagnostic biomarkers may be protective autoantibodies with potential in themselves as therapeutic biomolecules.
The key target market for Sengenics are researchers working in pharmaceutical and  biotechnology companies as well as academic institutions who are engaged in research, screening, diagnosis and commercialisation in the field of diagnostic tests and therapeutics
development, drug clinical trials, screening of vaccines as well as diagnosis and research of infectious diseases caused by viruses, bacteria or parasites.
Sengenics has successfully come through extensive due diligence carried out on the KREX™ technology by some of the world's most recognised pharma companies and they are looking to adopt the technology widely in the company's main focus areas of cancer and autoimmune diagnostics as well as companion diagnostics.
These focus areas have an addressable market of $173b and $196b respectively.
Sengenics' core competencies are the production of correctly folded, functional, full-length proteins from any species, rapid development of bespoke applications for the KREX™ technology for drug development and human disease research and commercialisation of diagnostic, predictive or therapeutic biomolecules unilaterally or in partnership with pharmaceutical companies or academic institutions.
Sengenics has been awarded a number of international awards and has been featured in numerous commercial reports on genomics. Notable examples include the 2013 Biomedical Excellence Award for Asia Pacific, Frost and Sullivan 2014 Award for Genomics Diagnostics Product Innovation Award and Frost and Sullivan 2017 Award for Innovation in Clinical Proteomics Technology. Most recently, the company was awarded the Top 10 Drug Discovery Solution Providers APAC 2019 award by Pharma Tech Outlook.