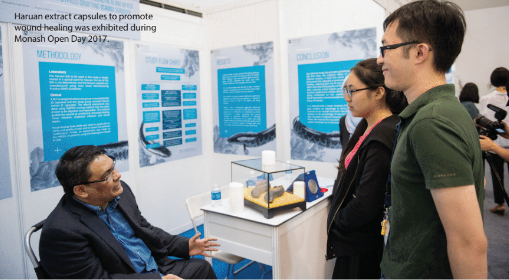 PURSUING EXCELLENT TRANSLATIONAL RESEARCH
Solid research initiatives can create powerful societal impact by addressing and finding solutions to global challenges and contribute towards the betterment of the community and the world.
Since its inception in 1998, Monash University Malaysia has continued to strengthen its research capabilities to become a leading research-led education institution that nurtures, develops and sustains knowledge and innovations that can positively impact diverse communities; while aptly utilising sustainable and translational research to improve the lives of others.
In order to achieve this, our Vice President (Research and Development), Professor Mahendhiran Nair explained that the university has multidisciplinary research platforms in five key areas, that is strategic to the development of Malaysia and the region.
This is also aligned with the United Nation's Sustainable Development Goals.